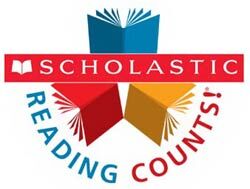 Scholastic Inc. is the book publishing company which distributed the Animorphs books series.
This article is written from a Real World point of view.
Scholastic Inc. is a global book publishing company, and the world's largest publisher and distributor of children's books.
They've published such popular series as Harry Potter, The Baby-Sitters Club, Goosebumps, Everworld, Remnant and Animorphs.
In 1920, Maurice R. "Robbie" Robinson founded the business he named Scholastic Publishing Company in his hometown of Wilkinsburg, right outside Pittsburgh, Pennsylvania. As a publisher of youth magazines, the first publication was The Western Pennsylvania Scholastic. It covered high school sports and social activities and debuted on October 22, 1920.[5]
In 1926, Scholastic published its first book, Saplings, a collection of selected student writings by winners of the Scholastic Writing Awards.
For many years the company continued its focus on serving the youth market, publishing low-cost magazines and later paperback books, The company continued under the name Scholastic Magazines throughout the 1970s.
After World War II, cheap paperback books became available. In 1948, Scholastic entered the school book club business with its division T.A.B., or Teen Age Book Club, offering classic titles priced at 25 cents.
In 1957, Scholastic established its first international subsidiary in Toronto Scholastic Canada, later moving to Markham, Ontario. By the 1960s, international publishing locations were added in London, Auckland and Sydney.
In 1974, Richard "Dick" Robinson, the son of founder M. R. Robinson, became President of Scholastic Inc. Named Chief Executive Officer in 1975 and Chairman in 1982, he remains in these positions.
DurIng the 1970s, Scholastic was well known for Scholastic Book Clubs, now called Scholastic Reading Club, a book purchasing service delivered through schools, and magazine publications aimed at youths: Wow (preschoolers and elementary schoolers), Dynamite (pre-teens), and Bananas (teens). Scholastic now publishes 33 classroom magazines including Scholastic News, Action, Scope, Storyworks, Super Science, Science World, Math and more, that reach 14 million readers.
DurIng the mid-1990s, Scholastic entered the educational technology market, working with Dr. Ted Hasselbring of Vanderbilt University to create READ 180, a blended-learning, reading intervention program for students in grades 4 through 12 who are two or more grades below grade level. Since then, READ 180 has been listed in the What Works Clearinghouse and has a record of positive results in a wide range of efficacy studies with various student populations, including special education students and English language learners. Scholastic Education has since created SYSTEM 44, a technology-based phonics program for students in grades 3 through 12, iREAD, a supplemental educational technology program for grades K-2, MATH 180, mathematics intervention for middle school, and FasttMath, a technology based program to teach basic math facts.
To appeal to American children, in 1997, Scholastic (through Arthur A. Levine Books) purchased the U.S. publication rights to the first Harry Potter book, Harry Potter and the Philosopher's Stone; it was renamed Harry Potter and the Sorcerer's Stone. It continues to publish Harry Potter books, each title a best seller.
Scholastic's growth has continued by acquiring other media companies. In February 2012, it bought Weekly Reader Publishing from Reader's Digest Association, and announced in July that year that it planned to discontinue separate issues of Weekly Reader magazines after more than a century of publication, and co-branded the magazines as "Scholastic News/Weekly Reader.".[6] Other acquisitions include K-12 Mathematics education company Math Solutions in 2012, and the K–12 educational software publisher Tom Snyder Productions in 2002, Klutz in 2002, the animated television production company Soup2Nuts in 2001, and the reference publisher Grolier, which publishes the Grolier Multimedia Encyclopedia and The New Book of Knowledge in 2000 and Weston Woods Studios in 1996.
During the 2000 presidential election, Scholastic organized the Scholastic News Kids Press Corps, which today includes 32 national and International kid reporters aged 10–14.
Corporate divisions and imprints
[
edit
|
edit source
]
 Children's Book Publishing and Distribution
[
edit
|
edit source
]
Scholastic Trade Publishing
Scholastic Reading Club
Scholastic Book Fairs
Scholastic Classroom and Community Group (Classroom Books, Guided Reading, Classroom Magazines, Teaching Resources and F.A.C.E. - Family & Community Engagement)
Scholastic International
Media, Licensing and Advertising (Scholastic Media, Consumer & Professional Magazines, Scholastic National Partnerships)
[
edit
|
edit source
]
Scholastic National Service Organization (Distribution center in Jefferson City, MO)
Scholastic.com
Trade Publishing Imprints include:
[
edit
|
edit source
]
The Blue Sky Press
Cartwheel Books
Franklin Watts
Graphix
Little Shepherd
Michael di Capua Books
Point
PUSH
Éditions Scholastic (French Canada)
Scholastic en español
Scholastic Paperbacks
Scholastic Press
Scholastic Reference
Selected list of publications
[
edit
|
edit source
]
Scholastic has been criticized for inappropriately marketing to children. Also, Scholastic now requires parents to submit children's names with birth dates to place online orders, creating controversy. A significant number of titles carried have strong media tie-ins and are considered relatively short in literary and artistic merit by some critics.[12] Consumer groups have also attacked Scholastic for selling too many toys and video games to children, rather than focusing on just books. Writer Nancy Stouffer sued Rowling and Scholastic, as well as Time Warner for "stealing the Potter magic from her."[13] In July, 2005, Scholastic determined that certain leases previously accounted for as operating leases should have been accounted for as capital leases. The cumulative effect, if recorded in the current year, would be material. As a result, it decided to restate its financial statements.
Community content is available under
CC-BY-SA
unless otherwise noted.