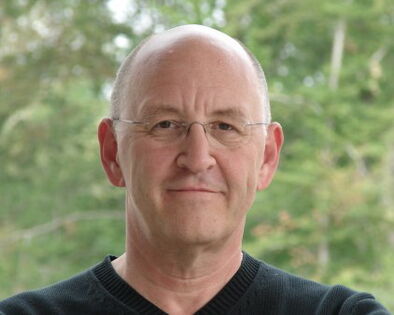 Michael Grant is the coauthor of the 
Animorphs
 series. He's married to K.A. Applegate. 
Biography
Edit
Michael Grant (born July 26, 1954) is an American author of young adult fiction. He has written over 150 books, though most are as a co-author with his wife.[2] Together they have written the Animorphs and the Everworld book series,[3] as well as the Making Outbook series.[4] Grant is the sole author of the Gone Series, BZRK, the Messenger of Fear Series and has a new series, the first of which is called "Front Lines", publishing in January 2016. "Front Lines" was originally called "Soldier Girl". 
Grant was raised in a military family, attending ten schools in five states, as well as three schools in France. As an adult, he became a writer in part because "it was one of the few jobs that wouldn't tie him down to a specific location. He has lived in almost 50 homes in 14 states."[5] According to the back flap of one of his books: "He lives in California with his wife, Katherine Applegate, and their two children, and far too many pets."[5] He currently lives in Tiburon, California.[6] His top selling book was Gone; as it was such a success with teenagers. In the Gone series, there are currently six books starting with Gone and ending with Light, which the author said will be the conclusion to the series.
Bibliography
Edit
Gone Series
Edit
The Magnificent 12
Edit
The Call (2011)
The Trap (2012)
The Key (2013)
The Power (2013)
BZRK Series
Edit
Messenger of Fear Series
Edit
Messenger of Fear (2014)
The Snake (2014)
The Tattooed Heart (2015)
Front Lines Trilogy
Edit
Front Lines will be published by Egmont Publishing in the UK on the 28th January 2016.[7] Front Lines is being published by Katherine Tegan Books on the 26th January 2016[8]
Stand-Alone Novels
Edit
References
Edit