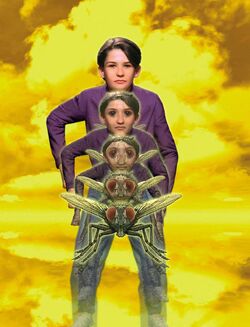 The housefly (commonly referred to as fly) is an aerial bug morph used by the Animorphs.
Acquiring
The housefly was first acquired in The Capture, by Jake, Rachel, Cassie, Marco and Ax. After discovering that the Yeerks have infested an entire hospital staff and are using them to turn patients, as well as their state's governor, who is a Presidential candidate, into Controllers, the Animorphs decide that fly morph would be perfect to infiltrate the hospital. Later in The Warning, Tobias acquires a fly morph.
Usage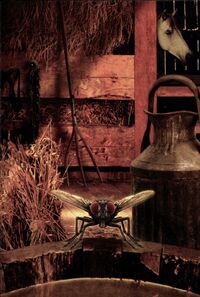 The housefly is one of the most used bug morphs employed by the Animorphs. It is mainly used for escaping undetected or for infiltration and reconnaissance purposes.
Appearances
Known Morphers
Gallery